Hey Hey In Rockers, Hope all's well in your personal worlds and I hope everyone around you and yours are healthy through this crazy situation we can't seem to shake! But, alas, as I said when we met last here in the pages of Inrock, …. As far as rock and roll music goes …..we're back in action! Goo Goo Dolls are out and about doing a limited number of shows again and even with an abridged summer schedule, it truly feels great! The unit is beginning to gel more naturally as we move forward doing shows, putting a year and a half of nearly no shows at all behind us. We have always played shows so continuously throughout the year, having that break in the action was truly crazy for our crew and management, and as I mentioned, it's so satisfying to be back at it! 
Frequent visitors to The Lobby over the past 10+ years know September is traditionally a very busy month for me whether we are on tour with the band or not. The 19th Annual Music is Art Festival in Buffalo, NY proceeded as planned to close the summer out this year with an in-person event after last year's Covid situation forced us to have a virtual event. With over 200 bands, over 75 DJs, dozens and dozens of exhibiting live artists, circus performers, dancers and so much more on over 20 stages scattered around a larger concert/sports venue and also placed throughout some gigantic, abandoned grain elevator structures and the surrounding areas. 
The evening before the event we performed with Goo Goo Dolls at The Summerfest Festival in Milwaukee, Wisconsin, one of the largest music festivals in the world featuring the likes of Guns and Roses, Wilco and so many others. As soon as the show finished, I jumped into a plane to fly to Buffalo in the dead of night, tried to sleep for a couple of hours, sprung up out of bed and began setting up stages and tents at 6 am for an 11 am start to The MiA Festival. It's a long, exhausting day, but very, very satisfying as I watch my friends and family in the Western New York arts community join as one to put on a display of talent and creativity like no other seen in our region. 
With so many musical acts ranging from death metal to hip hop to country, jazz and everything in between we also recreated an old historic nightclub from Buffalo's punk rock past, featured acrobats, a wild west show, roller derby girls, local graffiti artists, drum troupes, fire eaters, stilt walkers, Vikings, zombies, mermaids and mountains of glowing foam for all to play around in. I even took a second to sing a little for everyone as I was busy with the MiA team scurrying around making sure this whole thing happens for everyone to enjoy! That's just scratching the surface of what goes on that day, its really a pretty special day, next year is our 20th Anniversary of the event, maybe you can come join us? 
We rested up for a few days, I got my voice back and it was back to some more rock shows as Goo Goo Dolls played a dusty old arena in New Mexico and then made our way to do a show with our friends Collective Soul on a steamy night in the desert in Nevada. It was great to see those guys, we had toured a whole summer with them in the US a few years back and they're really a great bunch of guys. 
After that pair of shows we regrouped in Los Angeles to record a couple more songs with GGDs to add as bonus tracks to our "Christmas All Over" album that was released last year. As I said it's been a busy September and hopefully it's a sign that life's getting back to a more "normal" place for us all after the last year and a half of precautions and cancellations. Fingers crossed! 
Have a great month as the Fall begins to cool the air, the leaves make their way off the trees onto the ground, and we move forward towards whatever the future has in store for us all. Stay safe, and we'll see you all soon back here in the pages of The Mighty In Rock! 
Peace! 
Robby 
●グースのサイトはこちら!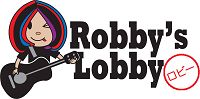 http://www.inrock.co.jp/inrock/new/robby.html