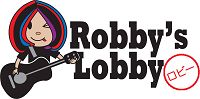 Hey Hey In Rockers and Welcome to The Lobby, our monthly rendezvous into the goings on over here in the USA with myself, my band and all of the other crazy stuff that makes my life what it is. 
It's been an exciting month for us as Goo Goo Dolls have had their first show back since Covid derailed the musical touring industry 1 ? years ago. We had a show scheduled the week before in South Dakota, but the entire 4 day festival was cancelled at the last minute over health concerns. We were scheduled to play with Third Eye Blind, Big and Rich, Vince Neil, Bret Michaels, Gin Blossoms and a whole bunch of other bands but it was never to be and we moved all of our scheduled rehearsals over to the next week and put off the anticipated first show of this new and fragile time in history. 
Once we moved all of our rehearsals, flights, hotels, equipment and everything else needed to start a series of shows 1000 miles away from the original starting point we were up and running once more in Michigan where we rented a conference space to rehearse for the next show. The next show was a pretty special one for us as one of our favorite bands of all time was to be the support act for the show, the legendary Cheap Trick! I know Cheap Trick also holds a special place in the hearts of the Japanese rock fans as Live at Budokan was pretty much the album that the world recognizes as the shining moment for this awesome, awesome rock band. Cheap Trick killed it as always, bassist Tom Peterson had just had surgery, so the band consisted of Singer Robin Zander's son on bass and guitarist Rick Nielson's son on drums, a real family affair! 
Once they cleared the stacks of amps we made our way to the stage and all i can say it was simply amazing to be back at it. It felt so great to be back on the stage seeing faces ready to hear live music again after such a long break from that magical connection a band makes with their audience. It's still a tough time out there and we all have to be wise about how we are living for a while longer regarding this virus, but I felt something I hadn't in a very long time and I hope we are headed towards a brighter future. 
I also performed an outer space themed Acoustic Stumble for a small audience of about 35 people in Buffalo as a fundraiser for the Music is Art festival which takes place for it's 19th consecutive year on Sept 11 this year with over 20 stages of music, artists, dancers and so much more (but more on that next month). It was a very cool event which also streamed live over the web. The Acoustic Stumble format gives me a chance to reach back to some old GGDS songs that don't really fit into our current musical landscape. Most of these songs were loud brash punk rock songs but are pretty fun reimagined as acoustic tracks, they really take on a different life. Thanks to everyone who participated and helped to fund this year's MiA Festival! 
It looks like Tokyo went on to have a successful Olympic games and as I type this article the Paralympic games are about to begin, my family watches the torch run every morning as my daughter Hana learns more and more about Japan. It's been a strange year as we usually come to visit family in Tokyo a couple of times a year and it's been very difficult for my wife to even get over there once since the pandemic began and I have to say we really miss the time we spend in my wife's home country. Better days to come …… 
Please be safe and I hope you have a great month! 
Talk soon and Peace …. 
Robby
●グースのサイトはこちら!